HJM Toury VS Himiway Cruiser VS Radpower Radrover
When these three bicycles are put together, many people's first reaction is, of course, to compare the price. But in fact, we need to realize that the price of vehicles and the cost we pay can not be generalized. The price is the price of this eBike. The amount you need to pay when you buy it on the official website is a one-time payment. Different from the specific price, the cost you need for an eBike is invisible. For some projects, an example is an additional equipment, such as a bike basket and mobile phone bracket. To get the perfect experience, you may pay an extra amount in exchange. So from a practical point of view, the price of an ebike is its own price plus the cost of maintenance and optional accessories.
Now let us compare HJM Toury with Himiway Cruiser and Radpower Radrover.
Comparison of main features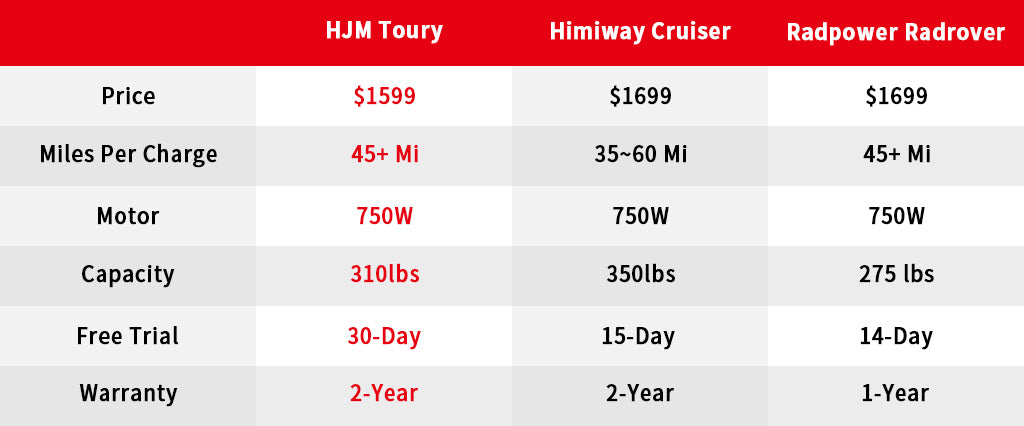 Electrical comparison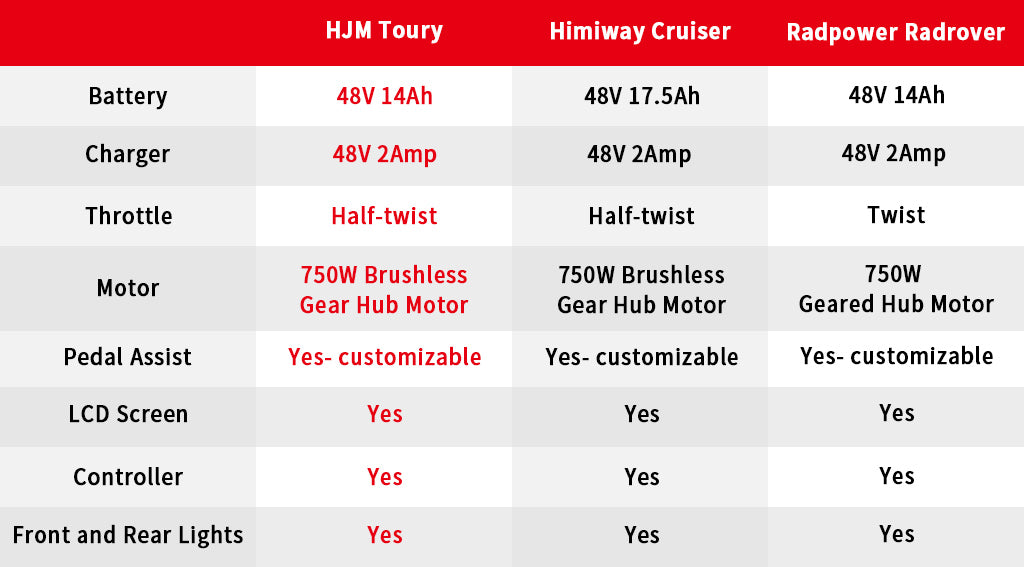 Mechanical comparison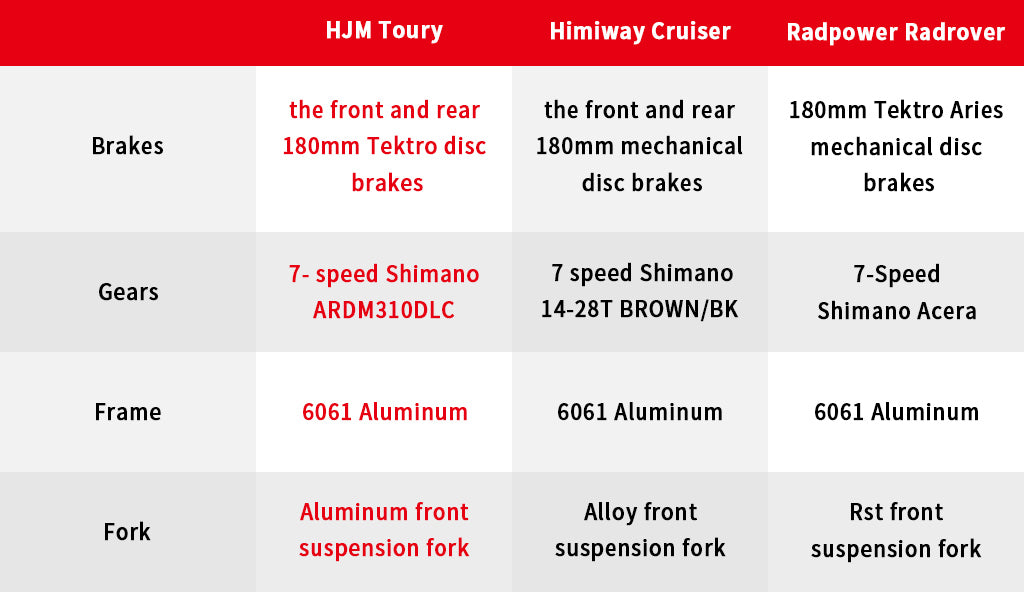 Physical comparison

---